FAQ, mobile switchboard
This is how calls produce results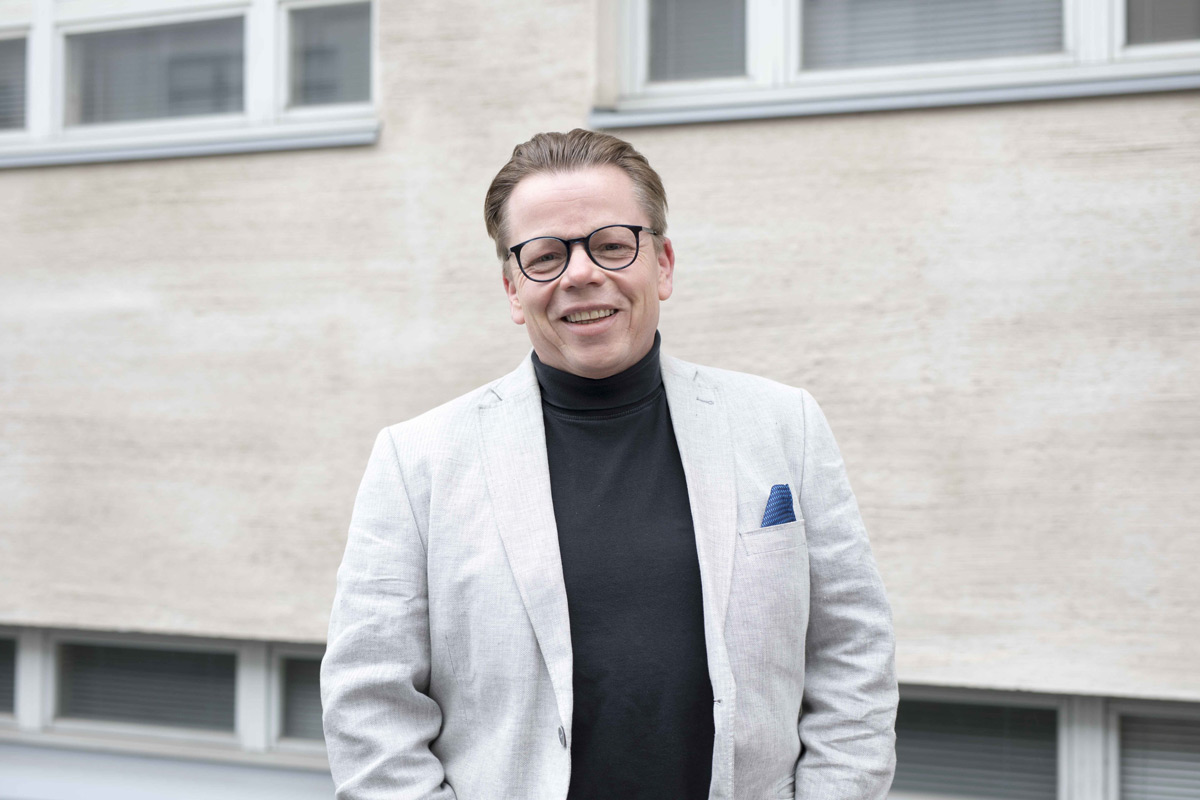 FAQ, mobile switchboard
Here are answers to frequently asked questions about the mobile switchboard. Feel free to ask more!
Sales director Mika Baggström
mika@s1networks.fi
+358 40 0612 672
The questions have been divided into three topics. You can go to your chosen topic directly from here:
What kind of service is S1 mobile switchboard?
What is S1 switchboard?
S1 mobile switchboard is an application which enables companies to control their telephone traffic with their mobile phones or other devices. Mobile switchboard is a handy and cost effective solution compared to the traditional switchboard.
Mobile switchboard works via our own application. You will no longer need the traditional switchboard or a person that is hired specifically for that purpose, since all staff members can see their colleagues' contact details and statuses, as well as handle the transferring of phone calls or take care of other operations. The mobile application is handy especially when the staff work outside of the office a lot and are rarely in the same space at the same time.
If the staff work mostly within the same premises, the telephone traffic is easiest to handle via our work station application that is installed to the computers. If there a lot of employees it may be advisable to have a specific person that takes care of the switchboard. Most of customers use our switchboard service with their mobile phones.
S1 mobile switchboard works on all mobile phones and also the SIP land line phones that are connected to the internet. The employees' phones can differ by brand and/or model. You can use different kind of phone numbers: traditional land line numbers, mobile phone numbers or service phone numbers as well. Our mobile switchboard works in all Finnish networks and it is possible to add foreign phone numbers to it as well.
How does the S1 mobile switchboard work?
In our mobile switchboard the employees can be divided into call groups so for example maintenance, customer service and sales make their own call group. If a member in the call group gets a phone call that they cannot take, the call is directed to another member of the group in the order that it has been. Every company can create their own call groups as needed as well as the way the calls are redirected and what order they go in. The phone call can come to everybody's phone at the same time and the first available person takes it. Or the phone call can go to the person who has answered the least calls recently. All the members in the call group can also see if the customer has been called back. There are many different options in the service to cover the needs of each business.
The switchboard always includes a control panel that enables the user to make all the modifications by themselves. The user can, for example, record messages or add new users to the switchboard.
How does S1 mobile switchboard differ from other similar systems?
Our mobile switchboard has many good special qualities and it is possible to add extra functionalities if needed.
In our mobile switchboard the employees can be divided into call groups so that for example, maintenance, customer service and sales have their own call groups. The most important special function that we have is that the call back can be seen by every member of the call group. So if a customer has called and nobody was able to answer the call, the first person to become available again can call them back. Other members of the group can see when the customer has been called back and they will not try to call back as well. This is a very important quality from the customer's point of view as they will not be disturbed many times about the same matter.
It is possible to include foreign phone numbers into our switchboard, which may not always be the case with mobile switchboards.
S1 mobile switchboard offers different kinds of additional functions. It can be integrated into the Microsoft Teams and Dynamics applications. It is possible to integrate the switchboard into other applications as well with the open source code.
Can S1 mobile switchboard be integrated directly into Microsoft Teams for example?
Our mobile switchboard can be integrated to be part of the Microsoft Teams system. This means that landline and mobile phone numbers can be brought into the Teams environment easily and very cost effectively, as a pure cloud service. The call connection can be done either via Teams independently or expanded with a mobile switchboard solution.
What kind of business is suitable to use S1 mobile switchboard?
Our mobile switchboard suits many different kinds of businesses, there is no size limit for example. The mobile switchboard operates in mobile network and that is why it is not advised to take it in a place where the mobile network does not work very well. Instead, an internet based switchboard would be better.
How does a company benefit from using S1 mobile switchboard?
S1 mobile switchboard is more user friendly and a much cheaper option than the traditional switchboard. It does not require investing into devices, you may begin using it as soon as you have made a contract with us and we have installed the application. Our mobile switchboard works in all Finnish mobile operators' network and you can add many different kinds of mobile phones and land line phones into it. When the application has been installed, every user gets their own individual username and they can begin using it.
How does S1 mobile switchboard help customer service?
Your employees are easier to reach by your customers, thanks to mobile switchboard. The employees can see each other's locations and statuses and can serve the customers based on this information. Every customer service group decides in which order the call goes around and everybody in the group can see if the customer has had their call returned. The user can set themselves to a busy status so that when a customer calls it will be directed to other members in the group.
How can one get S1 mobile switchboard and how much does it cost?
How does the process of getting S1 mobile switchboard go?
When we have made a purchase contract with the customer, we agree on an installation date. Before the actual implementation we map the company's needs and we make pre-determinations based on what the company wants.
We will send instructions how to install the application so that the employees can start using the software. We will also agree on the possible training the customer may wish to have. We can come to the company's premises to train, or we can organize a remote training session. Most people learn how to use the mobile switchboard after one training session but we can give more user support if needed.
What kind of internet connection S1 mobile switchboard requires?
To be able to use our mobile switchboard you will need a normal mobile connection. If there are land line phones connected to the switchboard, we need to make sure that on the work station applications the network connection is symmetrical, that it moves both directions just as fast. This way there won't be any delays in the phone calls. In this kind of situation the connection needs to be at least 5/5 Mbps.
What kind of equipment is required for S1 mobile switchboard?
You will not need separate equipment to be able to use our mobile switchboard, it can be operated with the business' own mobile phones or SIP landlines that are connected to the internet. The application for the mobile phones can be downloaded from the phone's app store. If you will need the software for the desktop, that can also be installed easily enough via an internet browser.
How much does it cost to use S1 mobile switchboard?
S1 mobile switchboard is an affordable solution for the company, our prices are based on the amount of users. For example mobile switchboard with ten users, three call groups and individual extension costs 65 euros per month.
When there are a lot of users, the price is cheaper per user. You should ask us for a quote that has been tailored to your business' needs! Read more
How quickly can I get a S1 mobile switchboard for my company?
When we have signed the contract you can have our mobile switchboard in about a week.
Can I hold on to my old mobile phone operator even if I take S1 mobile switchboard?
Yes you can. Our mobile switchboard works in all the Finnish operators.
How does S1 mobile switchboard show to the recipient of the phone call? What number is displayed when calling?
You can choose the display based on the phone call. The displayed phone number can be the call group's number, your extension or your own mobile phone number.
Functionalities of S1 mobile switchboard
What kind of functionalities does S1 mobile switchboard offer?
The standard functionalities are for example transferring the phone calls, the users' status updates, calling with a business phone number, creating queue and call groups, creating the recorded messages for callers and choosing the music that is played while callers are on the line waiting.
What kind of additional services are available in S1 mobile switchboard?
It is possible to record phone calls and you can set a call back system for the calls, and a recorded message informing the callers about it. You can also integrate S1 mobile switchboard to be part of Microsoft Teams or Dynamics software for example. It is also possible to integrate it to be part of other software as well with the open source code. We also offer call back service, answering machine service, phone conference services and interactive voice response service which allows the caller to move forward by choosing the right kind of service by pushing the number keys. For the phone records we can offer the storing times that you wish to have.
Can I use the S1 mobile switchboard with land line phone?
You can add mobile phones and SIP land line phones (Session Initiation Protocol) into our switchboard service.
Is it possible to transfer phone calls in S1 mobile switchboard?
Yes, phone calls can be transferred to another recipient easily. Every user can transfer a call to another employee by pushing one key on their mobile phone.
Is it possible to add foreign numbers into S1 mobile switchboard?
Yes it is possible, you can add all kinds of phone numbers to our mobile switchboard.
Ask for a quote for your chosen services or get in touch